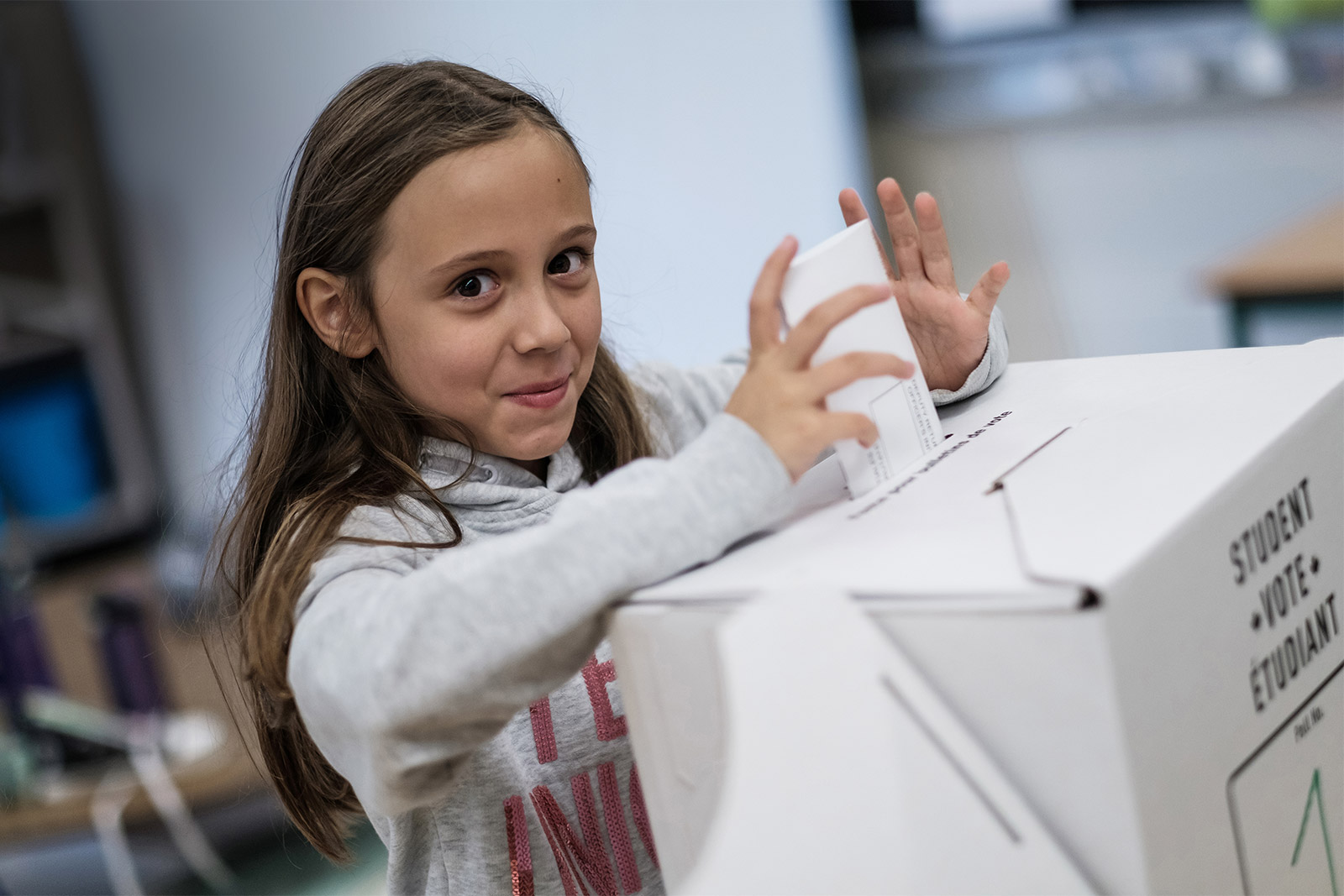 We believe that the best way to support students in developing citizenship skills is for them to experience their democracy first-hand rather than read it out of a textbook. By reaching students throughout their school career, during and between election periods, we hope to prepare them to be active citizens before they reach official voting age.
Our signature program, Student Vote, is a parallel election for students under the voting age, coinciding with general elections. It provides students with the opportunity to experience the voting process firsthand and cast ballots for the official local candidates. Nearly 1.2 million Canadian students participated in the Student Vote program for the 2019 federal election.
CIVIX also offers initiatives between elections, including government budget consultations for youth where students learn about public finance and discuss public policy issues (Student Budget Consultation), meetings between students and their elected representatives to help them better understand and appreciate our democratic institutions (Rep Day), and an initiative designed to enhance civil discourse (PoliTalks).
To support the delivery of CIVIX programming, we coordinate professional development opportunities for teachers to enhance their instructional capacity and commitment to civics and citizenship education (Democracy Bootcamp).
While CIVIX has always incorporated media literacy activities in its programming, this topic became a much more prominent focus in 2017 as a means to tackle the challenge of "fake news" and information disorder. In response, CIVIX has developed a variety of learning resources to promote increased awareness about the role of journalism in democracy, algorithms and filter bubbles, as well as disinformation and online verification skills.